In winter, the Yucatan becomes one of Mexico's best birdwatching destinations due to its climate and attractions. Merida, its capital, has several sites.
A few minutes from Merida and near Hunucma, you can visit the Ecotourism Park "Sihunchen," which has about 40 hectares of privileged wooded land ideal for birdwatching.
The host offers ecotourism, birdwatching, Maya archaeology, and an astronomy experience. This birdwatching experience consists of walking through trails and appreciating with binoculars the different species of birds that live there, among other animals, such as deer.
The Yucatan Peninsula is perfect for birdwatching. When passing through Mayan lands, you should visit Celestun, the cradle of excellent birdwatchers and an exciting place that will allow you to hear a lot of songs and observe a palette of colors from a pink flamingo to a yellow lark.
The Ría Celestún biosphere reserve has a record of more than 305 species of birds, including cormorants, tiger herons, kingfishers, spoonbills and many more that soar through the air at dawn. So get ready with binoculars and a cup of coffee in hand on a day wherein approximately a little more than five hours, you will be able to see a long list of birds, showing the wonders this reserve holds.
Visiting the Celestun Estuary is an experience that promises spectacular memories since the tour is accompanied by guides specialized in birdwatching. And if you prefer, you can send your list of birds you would like to observe, and they will be happy to take you on this fascinating adventure.
Ría Celestún is especially attractive during the winter, as you will enjoy this activity to the fullest without the heat and humidity that characterizes this area during the summer. Thanks to its location, between jungles and cenotes, it is the habitat of the most beautiful endemic species of brilliant colors.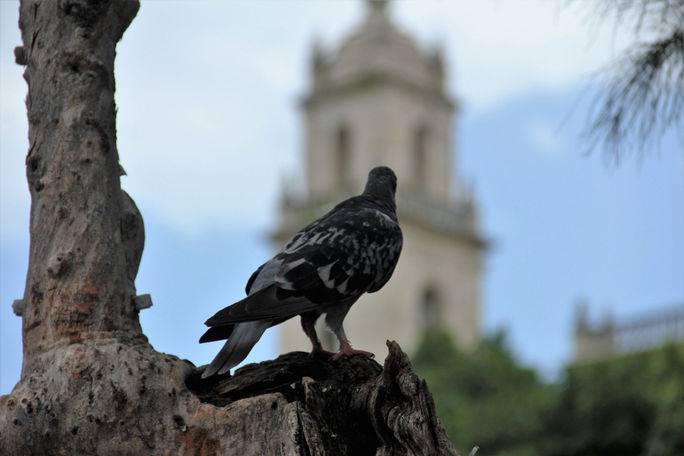 Among the most outstanding are the pink flamingos, the electric blue Yucatecan chara, and the blue and green Toh bird, to mention a few. It is also an essential migratory season, so it is possible to admire a more significant number of birds. These are other relevant sites for birdwatching:
Acuaparque Mérida
The Acuaparque de Mérida, located to the west of the city, is a favorite place for birdwatching, especially aquatic birds. This is due to the massive lake in the center of the park, which is open 24 hours a day. The suggestion is to go during the day and take a boat ride, during which it is possible to admire herons, cormorants, other marine birds, turtles, and iguanas.
Poniente Eco-Archaeological Park
Also in the city of Mérida is this park, ideal for bird watching, which combines nature and Mayan culture. It has some relics you can see during your tour through the trails surrounded by the jungle. Among the birds, you can admire the flycatchers and motmots.
The Ibérica Park
Although its location is in the center of Merida, this park is an oasis surrounded by vast vegetation, which makes it perfect for bird watching. You can arrive as soon as it opens its doors at 8 a.m. and spend the day searching for the beautifully feathered birds.
Lagartos River
Traveling now to the outskirts of the city of Mérida, 90 kilometers away, is Río Lagartos, where you will find Yucatán's mecca for birdwatching. Its rich natural life, surrounded by mangroves and estuaries in the Gulf of Mexico, has made it home to thousands of species. Highlights include pink flamingos, gazelles, cormorants, hummingbirds, pelicans, hawks, and ospreys.
Dzibilchaltún
This historic site, 15 minutes from Mérida, will enchant you, as it is one of the most important Mayan archaeological sites in Yucatán. This area is rich in natural life because jungles and various bodies of water surround its relics.
The Toh birds, which only live near the cenotes, stand out, distinguished by their pendulum-shaped tails of beautiful shimmering blues and greens. You can also admire woodpeckers, hummingbirds, cardinals, and seven-colored buntings.
TYT Newsroom