Merida, Yucatan, (January 10, 2022).- As part of the celebrations for the anniversary of Mérida, the project of generating a sculpture collection at the Olimpo cultural center began. The first four pieces of this sample were officially presented this January 6 in a brief ceremony headed by Irving Berlin Villafaña, the director of Culture of the commune.
These are White-winged Beater by Jesús Peraza, Quiché Banner by Juan Pablo Mier y Terán, Tectónica by Rosario Guillermo and Pilot Wave by Gerda Gruber. The first three were donated and Gruber's is under the loan scheme, the municipal official reported.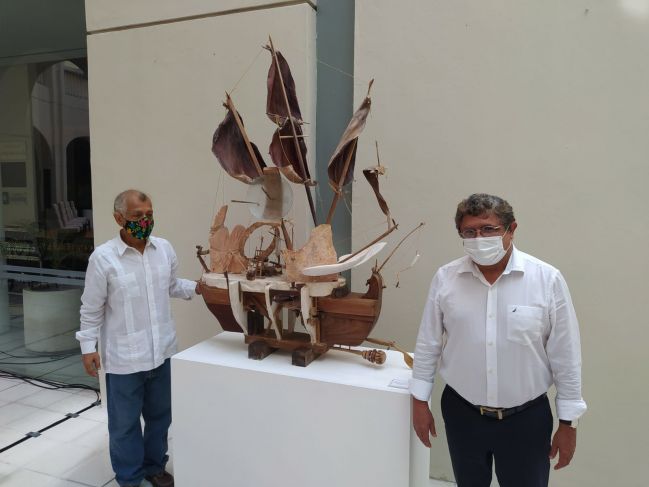 It is a project, explained Berlin Villafaña, destined to be the seedbed of a sculpture complex that the Olimpo cultural center will foster within its walls and corridors. It is intended that, in this enclosure, the works of the most important Yucatecan sculptors are exposed.
"In such a way that all visitors to the galleries, video room, cultural center, and Silvio Zavala auditorium can be very quickly aware of what Yucatecan artists can do," he added.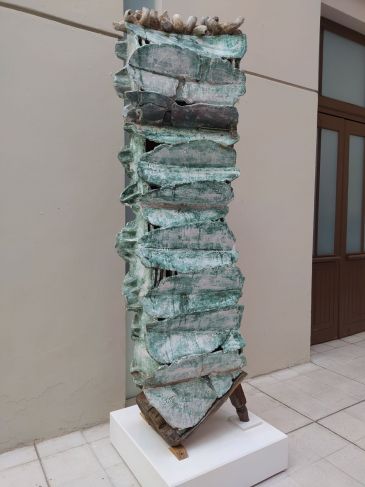 In the central courtyard of the building, Irving Berlin reiterated that it is a project that begins with four original works by Yucatecan sculptors.
Of course, he clarified, there are more sculptors in Mérida and little by little the collection will increase. What is desirable, he said, is that the beauty that characterizes the work of the people of Merida be displayed and visible to the visitor; and what better place than the Olimpo Cultural Center for it.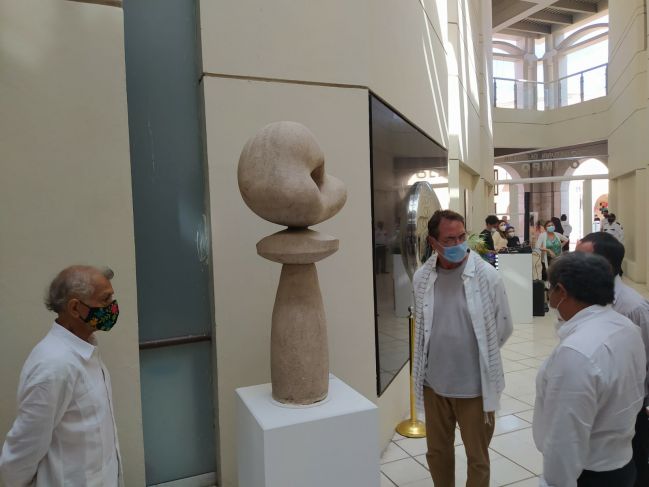 "Hopefully in some years this will be the sculpture yard, where everyone can see the work of the Yucatecan sculptors," he said.
He recalled that the courtyard of the enclosure also has cultural purposes, therefore, the flow of people is constant. In this sense, the pieces will form part of the permanent dialogue that people have with the art objects that populate the city.
Source: La jornada maya