Merida, Yucatan, (January 14, 2022).- After two years of absence due to Covid-19, the Anahuac Mérida University Race of 10 and 5 kilometers returns, whose tenth edition will take place on Sunday, January 30th, in virtual and face-to-face mode.
In a decade, this event has added more than 13 thousand competitors and around 400 thousand pesos in prizes.
For this year, in the face-to-face test, the participation of some 800 exponents is expected and it will have all corresponding sanitary measures such as social distancing, detection of participants, use of face masks, staggered departure times, and the use of stands will be omitted in order to avoid crowding.
In addition, to see action it will be mandatory to present printed proof of vaccination or test with a negative result with a time not exceeding 48 hours. The fair will include the categories free, sub-master, master, veterans plus, with 5 thousand pesos in cash for the absolute first place in each branch.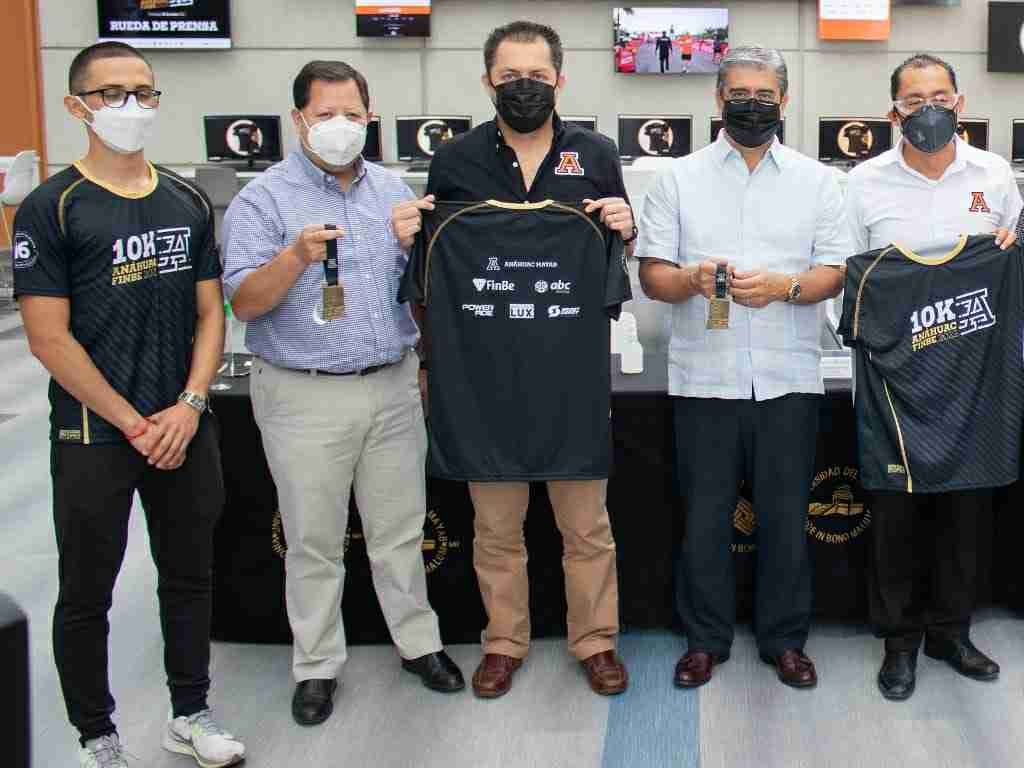 As for the virtual modality, the participants will be able to run in the place of their choice, they will record their times and their results will be uploaded on the official page.
The sports party will also open a division for the little ones of the home, who must complete 1.5 kilometers of route.
It should be remembered that for a few years the Anáhuac-FinBe Race implemented various strategies to be friendly to the environment and become a sustainable contest, based on three principles: Recycle, Reduce, Reuse. Therefore, 2022 will present a unique shirt of its kind, since it is made of 16 pet bottles.
The presentation was led by Spencer Montes Quiroz, Vice Chancellor for Comprehensive Training at the Universidad Anáhuac, accompanied by Alfredo Solís Castilla, the institution's sports coordinator.
Likewise, authorities such as Jorge Esteban Abud, director of Linkage and Sports Units of the State Sports Institute (IDEY), attended; Jesús Aguilar y Aguilar, Technical Secretary for Sports of the Mérida City Council; as well as Mirian Canul Cob, president of the Yucatecan Athletics Association.
TYT Newsroom