MARKET WATCH (January 10th, 2022).- With more than a million expats estimated to live there, Mexico is far and away from the most popular destination for North Americans looking to move abroad. But, with so many places to choose from, wherein Mexico should you move? It's a very large country, after all.
Much depends, of course, on what you're looking for. There are places in Mexico where you can live totally off the grid, or immerse yourself in a small village where there are no other foreigners. Alternatively, there are cities and neighborhoods where you can live a gringo life, needing really needing Spanish and in fact seeing few locals.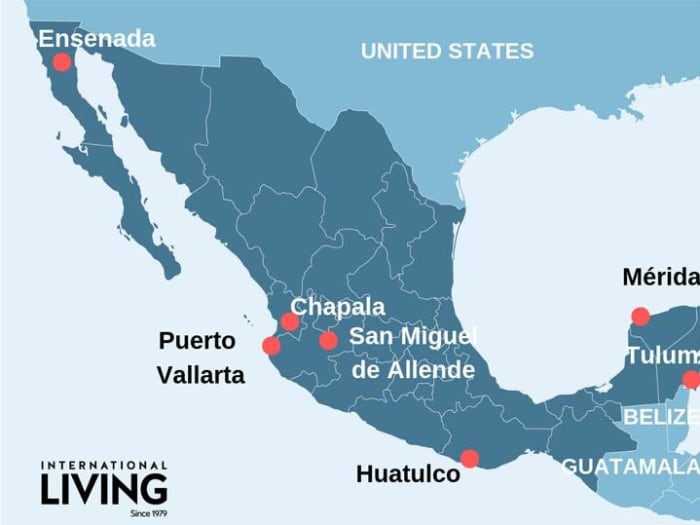 Most expats seek something between these two extremes: places where the transition to Mexico is easy (and so is getting there), amenities abound, and local culture and color are all around. Based on that happy medium, here are seven places to consider when considering living in Mexico.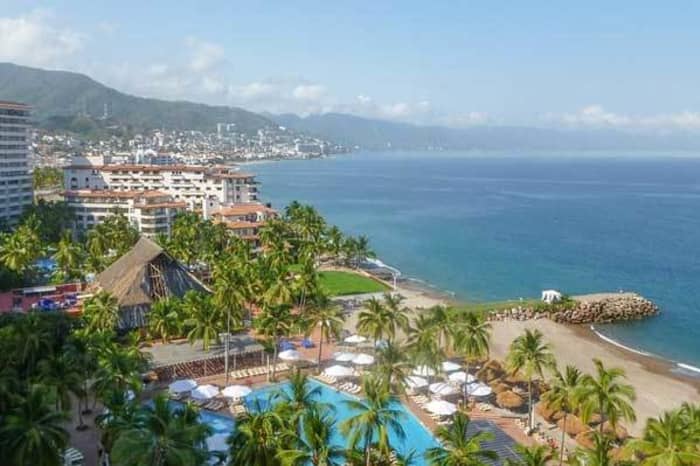 Puerto Vallarta has been an expat haven for over 60 years. What was once a small village on Mexico's Pacific Coast is now a major international resort, with an urban area that runs for nearly 30 miles along the shore of Banderas Bay. The entire area — from southern Jalisco up to the bay's northern point at Punta de Mita, in the state of Nayarit — is referred to as Costa Vallarta.
Costa Vallarta offers a seemingly endless number of activities, thanks to the natural attractions and the tourist infrastructure that has built up over time. You can saunter down the malecón, or boardwalk, that stretches along the downtown area and look inside the boutiques, cafés, and restaurants. Or you can spend the day on any of the more than half-dozen golf courses in the Puerto Vallarta area. If you want to escape the heat, the nearby Sierra Madre mountains offer exhilarating activities such as hiking, biking, and canopy tours that take you swinging from branch to branch. Near the Bay of Banderas are more options — whale watching, boat tours, fishing, sailing, dolphin excursions, kitesurfing, windsurfing, and parasailing.
Flights from Puerto Vallarta's international airport can get you back to the U.S. in just a few hours. Puerto Vallarta is also a popular medical tourism destination, with several top hospitals offering state-of-the-art medical care.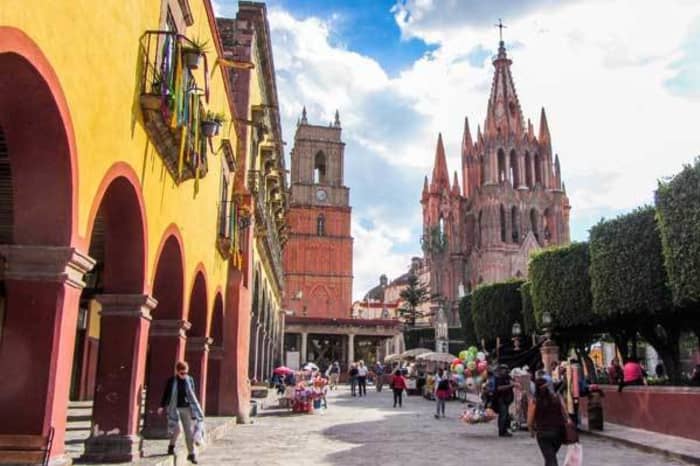 Considered one of the prettiest small towns in Mexico, San Miguel is a Spanish-colonial jewel aglow in pastel colors. With a rich arts-and-crafts tradition, San Miguel has small shops aplenty where you can spend hours admiring (and buying) pottery, painting, sculptures, hammered-tin mirrors, and lamps … the list is endless. You can also enjoy its many art galleries, restaurants, and scenic plazas.
Like Puerto Vallarta, San Miguel is home to thousands of expats from all over the world. Here you can get by in English if you want, or speak Spanish if you prefer. (In my experience here, if you greet folks in Spanish when you enter a shop, they continue in that language unless you decide otherwise.) And people love its high-desert climate, with warm days and cool nights most of the year, so it's not surprising that, of the 140,000 people in the metropolitan area, an estimated 10,000 are expats.
There's no international airport right in San Miguel, so choose from two in the region: León, which is about two hours away by car, and Querétaro, about an hour. Or if you prefer, fly into Mexico City, three hours away, and take a bus to San Miguel.
Mérida: Colonial city living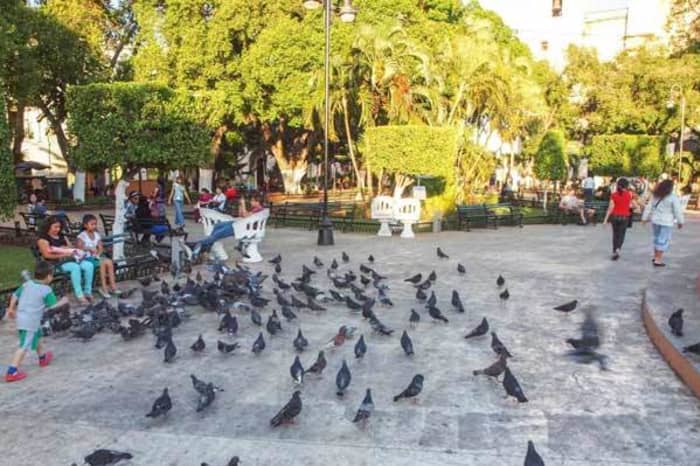 Like San Miguel, Mérida is a Spanish-colonial city. But Mérida is a very different animal. Unlike small-town San Miguel, Mérida is a metropolis of almost a million people, with universities, major corporations, museums, and its own international airport with direct flights to the U.S. In addition, Mérida is in the semitropical Yucatán Peninsula, at the opposite end of the country from San Miguel. It's just a half-hour by car from the Gulf Coast, where the white-sand beaches are punctuated by little beach towns and you can still find beach homes for around $100,000.
CLICK HERE FOR FULL ARTICLE ON MARKET WATCH
Comments
comments