"I really like what I do, I'm dedicated to this job, I'm delighted, satisfied and I feel calm, we weave new hammocks when they're commissioned and if I'm well focused, I can have it ready in about a month," Don Clemente said.
(MERIDA, YUC. – TYT).- Without the need for a large workshop or high-tech tools such as those currently used in different activities, Mr. Clemente Pech Chalé, 75 years old, has been elaborating and restorating hammocks for four decades, on the corner of 46th and 25th streets, in the Mérida's Salvador Alvarado Oriente neighborhood.
Pech Chalé is originally from the municipality of Tixkokob, although at the moment he lives in the community of Molas and practically every day he goes to his workplace, a small outdoor space, just under an orange tree that covers him from the sun.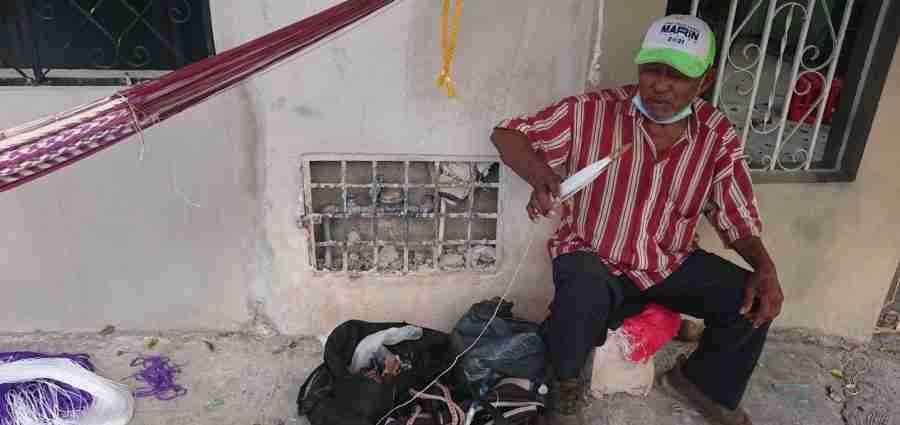 "Don Clemente", as he is known by his clients, began as a caretaker of a former mill and tortillería that was located a few meters away, on the same block.
"I can fix any hammock. At times I have to rest for a few moments because my eyes are tired, but at home I have my chair and my hooks ready, so I can work at home too," Don Clemente said.
Pech Chalé can be found on the Salvador Alvarado Oriente cruise, Monday through Saturday, from 9:00 a.m. to 2:30 p.m.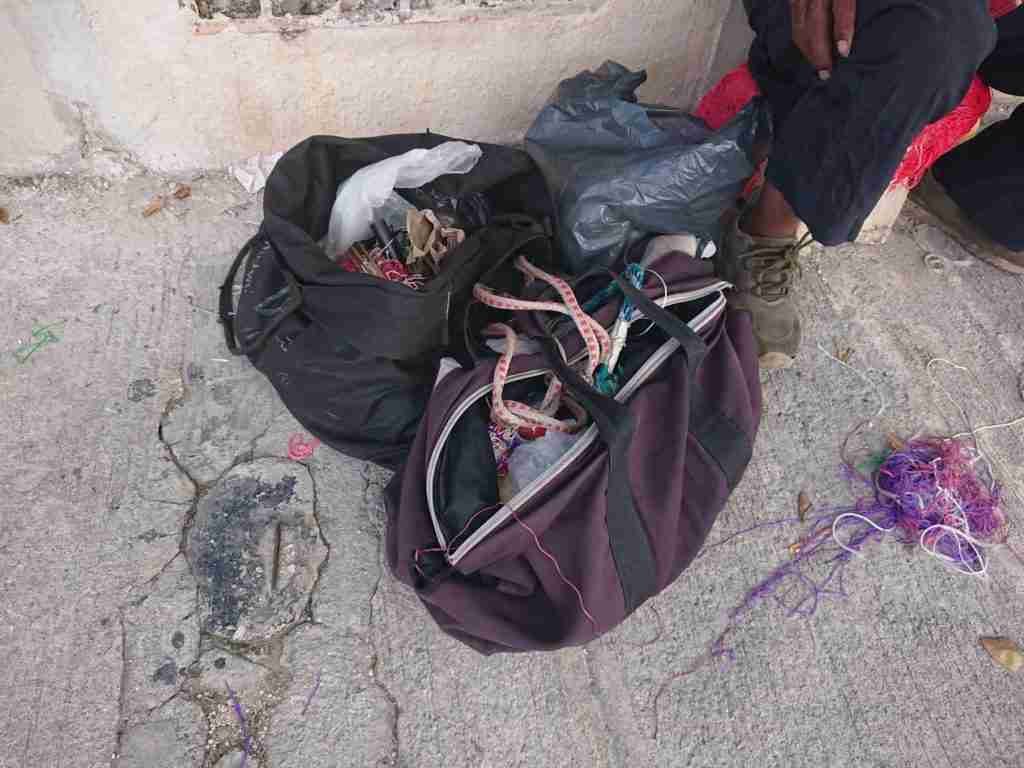 "If you need to change your hammock's "arm", it costs approximately 280 pesos, with material number 18, the thickest," he stated.
Don Clemente also said that he makes hammocks starting at $450 pesos, depending on the size and the type of material.
Neither age, nor weather conditions, nor the two trucks that he must board daily to get to his place of work, nothing is an impediment for Don Clemente, who shows all the attitude and love he has for his job.
"I spend all day here, I don't go to rest until at get home at night, at bedtime and I will continue coming here until the day that God calls me to render accounts, here I am and I will continue to be," Don Clemente concluded.
The Yucatan Times
Newsroom
Comments
comments