A new survey found that 98% of Americans of Latin American descent prefer terms other than "Latinx" to describe themselves.
The poll, conducted by researchers at the Hispanic market research company, ThinkNow, revealed that 44% of people of Latin American descent prefer the term "Hispanic" and 24% prefer the term "Latino" or "Latina," while another 11% wanted to be referred to by their country of origin.
Three times as many said they preferred to be called "American" in comparison to the 2% who preferred the term "Latinx." Even young Latin Americans do not prefer the term, with only 3% of the 18-34 year-old demographic saying they wanted to be described that way. Not a single person in the 508-person study over the age of 50 described themselves as "Latinx."
2% of Latinos want to be known as "Latinx" https://t.co/NgvQXPlZRe pic.twitter.com/AGLexpCXUK

— Nick Riccardi (@NickRiccardi) 1 de noviembre de 2019
"It is unclear whether 'Latinx' is just a fad or an ethnic label that is here to stay," Mario Carrasco, one of the researchers and co-founders of ThinkNow, said. "Given the very small number of people who identify with the term, I would advise my colleagues across the various marketing, human resources, journalism and communication disciplines to avoid using 'Latinx' as a descriptor for all Latinos."
Carrasco said he and his researchers both describe themselves as "progressive on social issues" but they had "put aside our personal biases" to conduct the study. He concluded that companies and political campaigns using the term to be "trendy" may actually be "alienating or confusing the voters and consumers with whom they are attempting to build meaningful connections."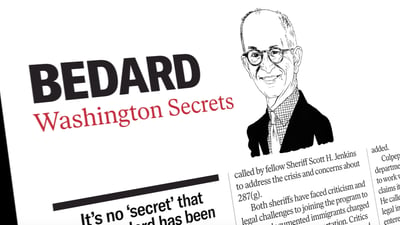 Columnist Paul Bedard on the expanded Washington Examiner magazine
Sen. Elizabeth Warren, one of the front-runners in the 2020 Democratic primary, frequently uses the term on the campaign trial including on the Democratic debate stage. In September, she celebrated "Latinx Heritage Month," which is usually recognized as National Hispanic Heritage Month, on Twitter.
---
Latinx is a gender-neutral neologism, sometimes used instead of Latino or Latina to refer to people of Latin American cultural or racial identity in the United States. The ⟨-x⟩ suffix replaces the standard ⟨-o/-a⟩ ending of nouns and adjectives, typical of grammatical gender in Spanish. Its plural is Latinxs.
---
Source: https://www.washingtonexaminer.com/