Border agents will be able to share information about U.S. and Canadian citizens more freely as the third phase of a 2011 border agreement meant to make it easier for trade and travel across the Canada-U.S. border comes into effect.
Announced on Thursday, U.S. Customs and Border Protection and the Canada Border Services Agency will exchange biographic data, travel documents, and other information related to border crossings of U.S. and Canadian citizens.
Since 2012, the two countries have shared similar data about legal permanent residents and third country nationals.
The changes are part of the "Beyond the Border" security agreement started in 2011 by former prime minister Stephen Harper and former U.S. president Barack Obama.
A news release from the U.S. Department of Homeland Security says the data sharing will help both governments determine how long a person has been in or out of the country, and identify those who have overstayed their period of admission.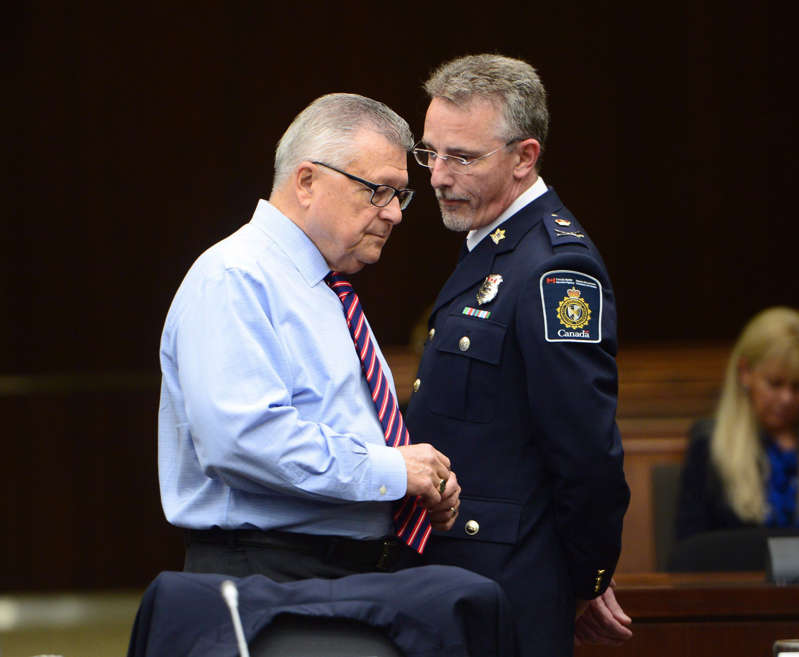 © THE CANADIAN PRESS/Sean Kilpatrick Public Safety Minister Ralph Goodale speaks with CBSA's VP in this file photo.
Acting U.S. Department of Homeland Security Secretary, Kevin K. McAleenan said in a statement that he is proud of the cooperation between the two countries.
"Ultimately, our commitment to sharing information on travellers moving across our borders helps improve public safety, detect dangerous actors and those who violated their visas, and enforce our rule of law."
Controversial move
The information sharing agreement has had its share of detractors.
Click here for full article on MSN
Comments
comments