Most people who dream about retiring at the beach assume they can't afford it. But a new report by International Living lists 21 gorgeous beach destinations worldwide where living with the sand and surf steps from the front door doesn't cost a fortune – in fact, in some places it can be done on a Social Security income alone.
"Lots of people daydream about retiring at the beach – the warm weather, the laid-back vibe, the endless summer – all that has great appeal. But conventional wisdom says it's something beyond most people's reach. In fact, that's not true," says Dan Prescher, senior editor at International Living.
"Retiring on the beach like a millionaire has never taken a million dollars. All it takes is knowing where to look. The world is a big place, and there are scores of beautiful beaches where retiring and living the good life is within anyone's reach. In fact, in some of the beach towns our report points to, a couple can retire well on less than $30,000 a year."
International Living has identified the top 21 beach destinations that offer a retirement in the sun without breaking the bank – and five of them are in Mexico.
Sayulita, Nayarit, where it's all about the beach and the water, came in at #4. Enjoy world-class surfing and stand up paddle boarding, as well as fishing in the local open wooden boats for a good price. Sayulita is an active town, with plenty of expat get-togethers, happy hours, and other events, as well as volunteer activities, to stay busy night and day.
A considerable advantage of living in Sayulita is that while there are markets, stores, restaurants, and even medical clinics to cover day-to-day needs, it's also easy to head south to the larger town of Bucerías or even further to Puerto Vallarta to get anything not found in Sayulita. This makes it very convenient to get the funky vibe of a bohemian beach town with the conveniences and comforts of the big city just down the road.
According to International Living, a couple can live comfortably in Sayulita for around $1,800 USD per month – including rent.
Cozumel, Quintana Roo, just 12 miles off the coast of Playa del Carmen, along Mexico's famed Riviera Maya, took 10th place. Cozumel is a well-established, world-class vacation destination. Especially known for its warm, tropical water, snorkelers and scuba divers from across the globe enjoy exploring the island's reef, teeming with aquatic life.
Those wanting to enjoy an active, lifestyle while also appreciating the pleasures of island life may wish to consider Cozumel for their retirement home. In addition to unlimited water-born recreational opportunities such as boating, fishing, swimming, snorkeling, scuba diving, sailing, and kayaking, Cozumel also provides modern infrastructure with a stable electrical grid and high-speed internet.
In Cozumel you can buy a couple of fish tacos for about $5 and wash them down with a $2 local brew, or splurge on an elegant steak and lobster dinner by the sea. The International Living, report says that a couple can rent and live well in Cozumel for about $1,890/month.
Tulúm, Quintana Roo, a charming and growing resort town on the southern end of Mexico's famed Riviera Maya, came in at #11. With a palpable Bohemian vibe and a plentiful scattering of yoga practitioners and therapeutic massage businesses, this growing community retains its backpacker roots. Some say they can feel the presence of the ancient Maya culture which dominated this region over 1,000 years ago.
The town of Tulúm, bisected by the coastal highway, is a stone's throw from the sparkling sand and warm waters of the Caribbean Sea. About 80 miles and two hours south of Cancún, the town is no longer the hidden gem it once was, but is now well into the development phase with construction of homes and condos on the rise to keep up with those wishing to claim their slice of paradise.
A local beer will cost about $2, and an inexpensive meal will set you back about $4. A nice dinner for two in a mid-range restaurant will cost about $23. A couple can rent and live well in Tulum for about $3,175 USD per month, according to International Living.
Puerto Vallarta, Jalisco, set on Mexico's central Pacific coast, took 12th place. Puerto Vallarta first gained fame in the 1960s, when it served as the setting for the classic film, Night of the Iguana, starring Richard Burton, Ava Gardner and Deborah Kerr.
In the decades since then this once quiet fishing village has grown exponentially into the world-class and world-famous vacation destination it is today, attracting travelers from around the world, as well as a large contingent of retirees and other expats – most from the U.S. and Canada.
The outskirts of the town are modern, with large shopping malls, big box, stores, marinas, and large housing developments, including the Nuevo Vallarta residential and resort complex.
But the heart of PV is La Zona Romantica, also known as "Old Town." It's a pedestrian friendly zone of narrow streets and historic buildings mixed in with modern construction. Here you can find shops, bakeries, cafes, restaurants, condo buildings, and more within a stone's throw of the water.
There are one or two-bedroom condos to rent within walking distance of the beach and the entertainment district, Zona Romantica, starting at $600 to $700 a month. International Living says a couple can rent and live well in Puerto Vallarta for about $2,049/month.
Cancun, Quintana Roo, the northern anchor of Mexico's Riviera Maya, came in at #13. Cancun has long been a favored destination for those seeking a suntan and a hangover. In fact, with over 5 million visitors each year, it is the most popular vacation destination in the Caribbean. Combined with the growing communities of Puerto Morelos, Playa del Carmen, Akumal, and Tulúm to the south, the Riviera Maya may well be a top competitor for the best vacation destination on the planet.
With dozens of sprawling, all-inclusive resorts standing watch over miles of sparkling sugar-sand beaches, swaying palms and the warm, turquoise water of the Caribbean Sea, along with a vibrant night life, Cancun could easily define the ideal tropical retreat. With temperatures anchored in the mid-80s F for most of the year (some summer days breach 90 F), and plentiful sunshine, a casual lifestyle and amazing food, what's not to like?
To buy a 1,200-square-foot home, you'll spend about $125,000 and rent for a two-bedroom apartment will run about $1,200 to $1,800 a month. According to International Living, a couple can rent and live well in Cancun for about $2,040 USD per month.
Other Latin American beach destinations on IL's list can be found in Ecuador, Panama, and Costa Rica. More information on these and other beaches where you can retire like a millionaire can be found here: '21 Great Value Beach Destinations Around The World.'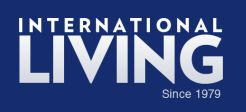 Since 1979, InternationalLiving.com has been the leading authority for anyone looking for global retirement or relocation opportunities.
Comments
comments