An American explorer has found plastic waste on the seafloor while breaking the record for the deepest ever dive.
Victor Vescovo descended nearly 11km (seven miles) to the deepest place in the ocean – the Pacific Ocean's Mariana Trench.
He spent four hours exploring the bottom of the trench in his submersible, built to withstand the immense pressure of the deep.
He found sea creatures, but also found a plastic bag and sweet wrappers.
It is the third time humans have reached the ocean's extreme depths.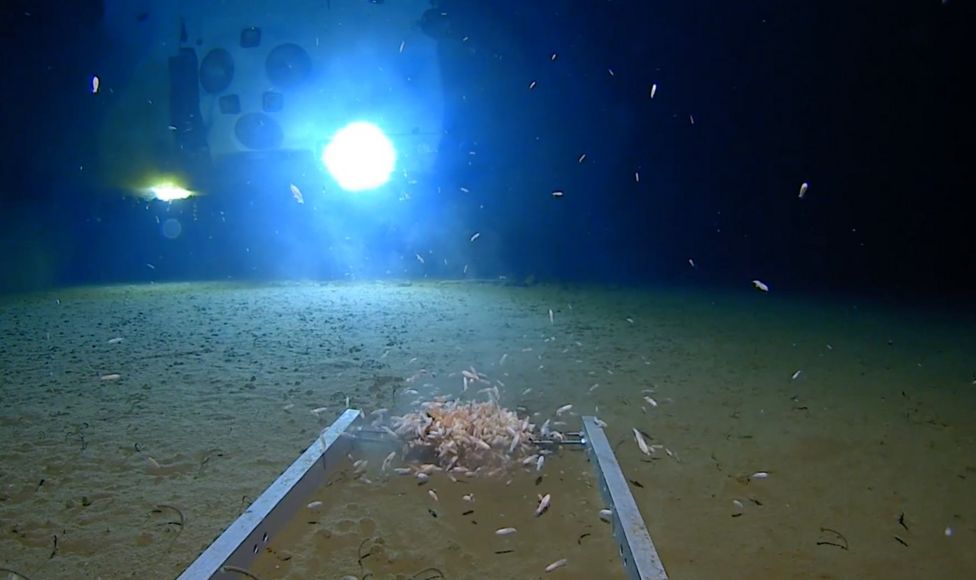 The first dive to the bottom of the Mariana Trench took place in 1960 by US Navy lieutenant Don Walsh and Swiss engineer Jacques Piccard in a vessel called the bathyscaphe Trieste.
Movie director James Cameron then made a solo plunge half a century later in 2012 in his bright green sub.
In total, Mr Vescovo and his team made five dives to the bottom of the trench during the expedition. Robotic landers were also deployed to explore the remote terrain.
Mr Vescovo declared: "It is almost indescribable how excited all of us are about achieving what we just did.
"This submarine and its mother ship, along with its extraordinarily talented expedition team, took marine technology to a ridiculously higher new level by diving – rapidly and repeatedly – into the deepest, harshest, area of the ocean."
he scientists now plan to test the creatures they collected to see if they contain microplastics – a recent study found this was a widespread problem, even for animals living in the deep.
The dive forms part of the Five Deeps expedition – an attempt to explore the deepest points in each of the world's five oceans.
CLICK HERE FOR FULL ARTICLE ON BBC
Comments
comments