Mexico says it will ask the UN refugee office for help with the arrival of several thousand Honduran migrants at its southern border.
Foreign minister Luis Videgaray plans to make a formal request during a meeting with UN Secretary General Antonio Guterres in New York.
Mexico will ask the Office of the High Commissioner for Refugees to support Mexican agencies attending to the migrants.
Mr Videgaray says that "for the Mexican government it is essential first to respect and protect the human rights and fundamental dignity of all of the migrants and to do so under a logical and humanitarian and respectful treatment."
It comes after US President Donald Trump threatened to close the US-Mexico border if Mexico does not stop the migrants.
Donald Trump has threatened to deploy soldiers to the border with Mexico and close it off to stop the "large caravans" of migrants from Central America coming to the US.
The US president tweeted: "I am watching the Democrat Party led (because they want Open Borders and existing weak laws) assault on our country by Guatemala, Honduras and El Salvador, whose leaders are doing little to stop this large flow of people, INCLUDING MANY CRIMINALS, from entering Mexico to U.S…..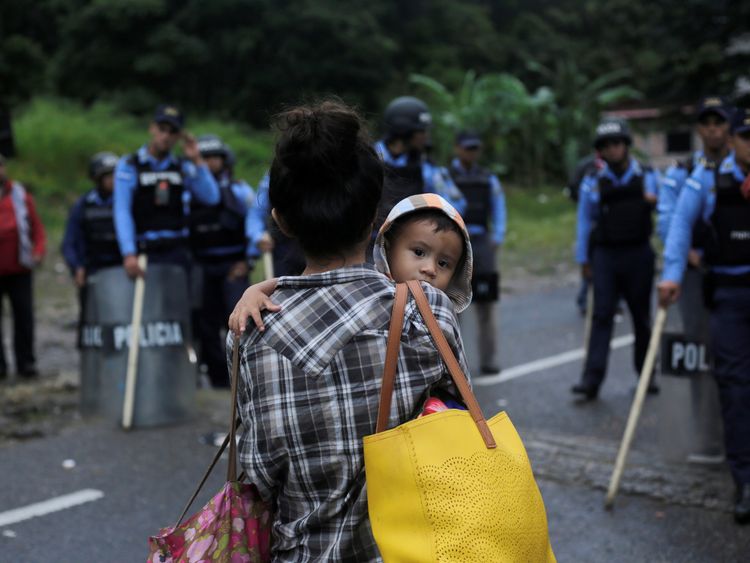 ---
"….In addition to stopping all payments to these countries, which seem to have almost no control over their population, I must, in the strongest of terms, ask Mexico to stop this onslaught – and if unable to do so I will call up the U.S. Military and CLOSE OUR SOUTHERN BORDER!..
Click here for full article on https://news.sky.com
Comments
comments