Irma was packing 185 mph winds and gusts up to 220 mph at 2 p.m. ET Tuesday Sept. 5 and is expected to continue churning with deadly hurricane-force winds and a dangerous storm surge across a wide swath of the Caribbean this week before moving toward southern Florida, according to the National Hurricane Center (NHC).
Meanwhile, Tropical Storm Jose has formed over the open Atlantic, following closely behind Irma, the NHC said Tuesday. Jose could become a Category 2 hurricane as it brushes the most northeastern Caribbean islands at the end of the week. However, there is no threat to the U.S. or Puerto Rico at this time. The NHC warned that residents in the Leeward Islands, already expected to face Irma, "should monitor the track."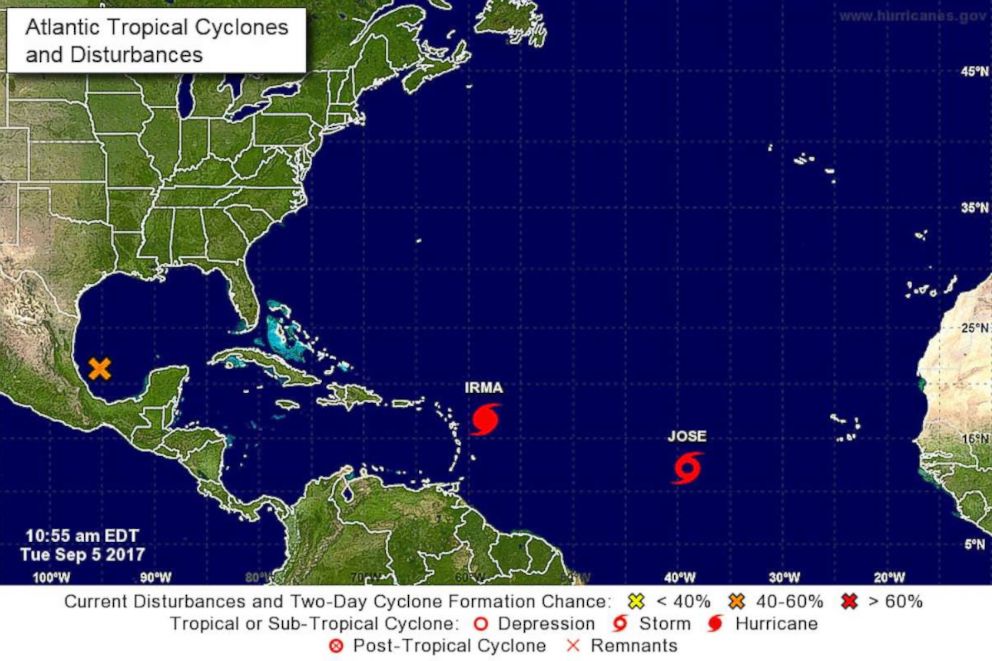 The NHC on Tuesday called Irma the strongest hurricane in the Atlantic basin outside of the Caribbean Sea and Gulf of Mexico in NHC records.
Hurricane warnings are in effect for islands including the U.S. territory of Puerto Rico, where the governor Tuesday called the storm unprecedented as the island braces for Irma to hit this week.
By Sunday around 8 a.m., the hurricane is expected to be near the Florida Keys with winds of 145 mph as a Category 4 hurricane.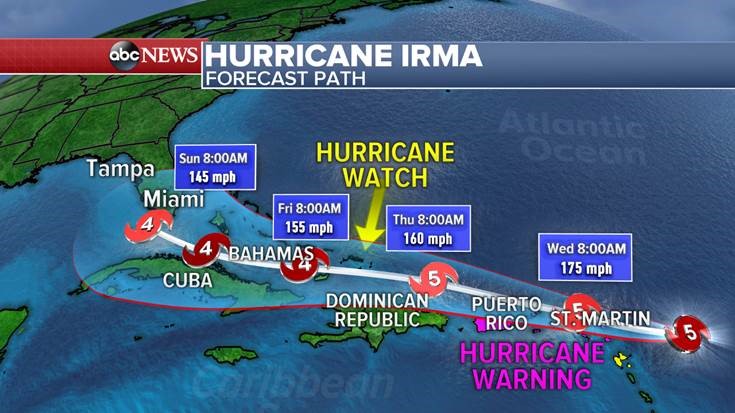 ---
---
As of Tuesday morning, the NHC predicted that the storm will follow a more western track, heading up the west coast of Florida; however, that still could change.
Florida Gov. Rick Scott on Monday declared a state of emergency for every county to ensure that local governments have enough "time, resources and flexibility to get prepared for this dangerous storm," according to a statement from his office.
Scott said in the statement that Irma is a "life-threatening" storm and Florida "must be prepared."
"In Florida, we always prepare for the worst and hope for the best," Scott said, "and while the exact path of Irma is not absolutely known at this time, we cannot afford to not be prepared."
The University of Miami has canceled classes for Wednesday, Thursday and Friday, the school announced Tuesday.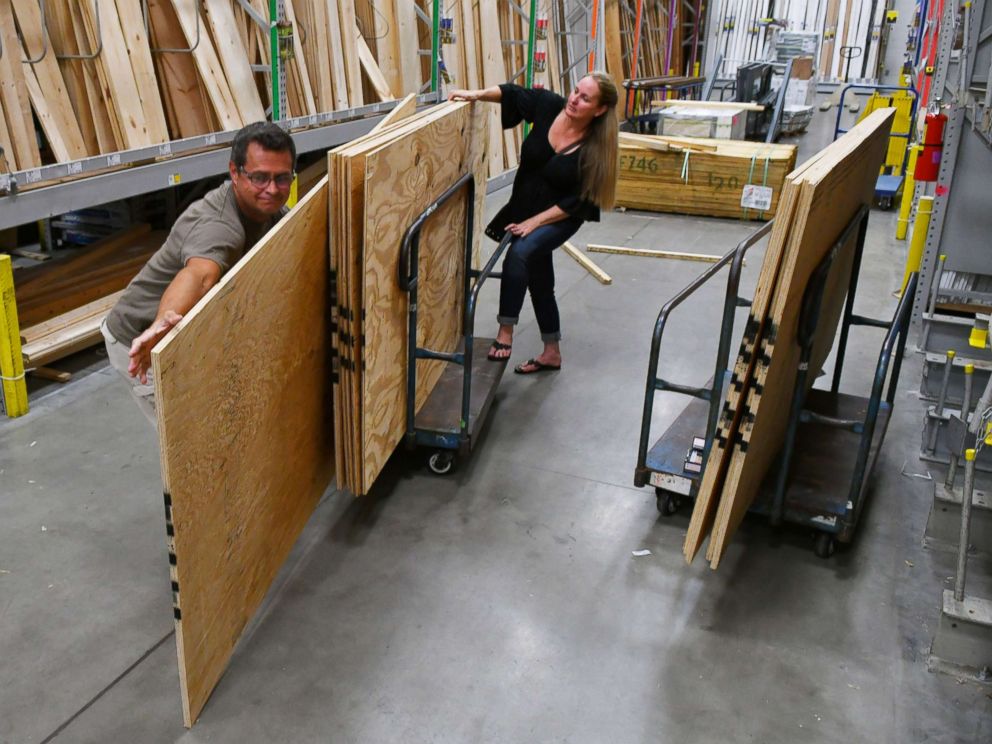 ---
In Monroe County, Florida, which includes the Florida Keys, visitors will be under a mandatory evacuation order beginning Wednesday morning, according to the county.
Residents will also face mandatory evacuations beginning at 7 p.m. on Wednesday.
The Monroe County School District is shuttering schools Wednesday, the county added.
The Florida Keys experienced massive flooding from Hurricane Wilma in 2005, which was a Category 3 storm. The last Category 5 storm to make landfall in the Florida Keys was the Labor Day hurricane of 1935.
To read complete article click here.
Source: abcnews.go.com
Comments
comments