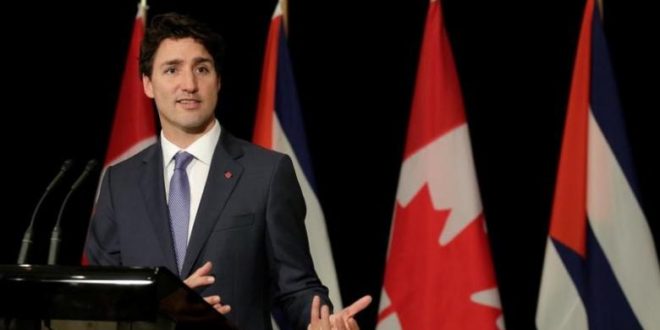 ---
"The two men will run through a number of scenarios in Lima and talk about how to address them," said the source.
"They will hold more frequent talks on NAFTA in the coming months as the president-elect's plans become clearer."
Trump is working with close aides to decide who should get key jobs. His key transition officials do not yet have access to detailed briefing documents on national security and economic policy.
The source said it was too soon to say what, if any, common front Canada and Mexico would take to defend NAFTA, given neither country had any idea what Trump's intentions were.
Canadian officials say that if Trump walks away from NAFTA, Canada could fall back on an earlier 1984 free trade deal with the United States.
There are no such options for Mexico, which Trump has also singled out over what he says is the problem of illegal immigration. Trump made building a wall on the U.S.-Mexico border a central issue of his campaign.
(Reporting by David Ljunggren; Editing by Cynthia Osterman for Reuters)
Source: www.reuters.com