InternationalLiving.com Editors and "Expat Affairs Experts" Suzan Haskins and Dan Prescher, recently published an interesting analysis on "why are Northamerican retirees (Americans and Canadians) are flocking to Mexico. Check it out and, who knows… next thing you'll know, is that you might find yourself packing your bags to come "south of the border"!
Current estimates put the number of U.S. and Canadian citizens living in various places in Mexico at well over one million. Not all are retired, but hundreds of thousands of them are.
This easily makes Mexico the world's most popular overseas retirement destination for U.S. and Canadian citizens.
Remember, this is the country that one U.S. presidential candidate thinks is so bad that it should be walled off from the rest of North America.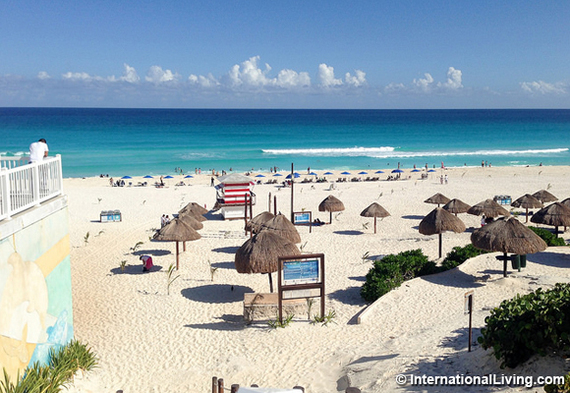 What makes so many North Americans disagree? What makes Mexico the world's biggest draw for U.S. and Canadian citizens looking outside their own countries for a quality retirement?
We can think of five reasons off the top of our heads.
The Weather — The only place you'll find snow in Mexico is on the tops of mountains. Otherwise, the weather in the entire country is temperate to hot. Mexico's Pacific, Atlantic, Caribbean, and Gulf Coast beaches are justifiably famous for their warmth and beauty, and in Mexico's interior highlands, you'll find dozens of communities where North America retirees enjoy warm days and cool nights all year around. No snow to shovel, ever.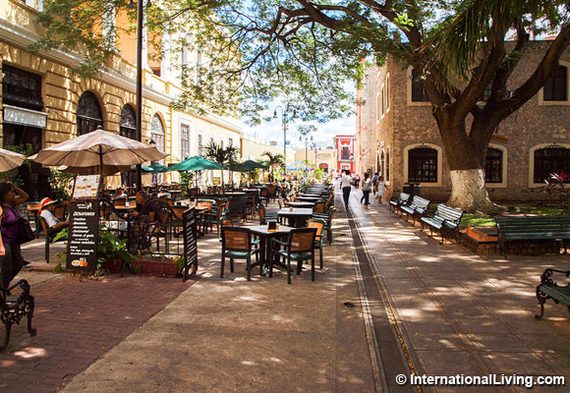 Outdoor Cafe in Merida, Mexico

Proximity to U.S. and Canada — Mexico is the nearest neighbor to the U.S. and one country away from Canada. This makes getting back home for any reason quick, simple, and affordable. There are hundreds of direct flights from major airports in Mexico City, Guadalajara, Puerto Vallarta, Merida, Cancun, and other Mexican hubs to major U.S. cities every day. (And more are coming. The U.S. and Mexico just signed a treaty to allow even more direct flights between even more cities in the two countries.) And much of Mexico is close enough that many U.S. and Canadian retirees drive to their Mexican winter quarters or second homes.
Great Medical Care — In Mexico's major metropolitan areas, medical facilities are world class, and medical care costs significantly less than in the U.S. And entrepreneurs in Mexico are fully aware of the draw that good medical care has for U.S. and Canadian retirees… New facilities are being built and older facilities upgraded throughout Mexico to cater to foreign retirees.
Lower Cost of Living — It can cost much less to live in Mexico than it does in the U.S. or Canada. Weather has a lot to do with this… If you live somewhere with mild, year-around weather, utility costs naturally go down. But other costs are lower as well, including health insurance and medical care, rents, and the cost of real estate. (Annual property taxes in Mexico are rarely more than $200.) There are certainly some areas of Mexico very popular with U.S. and Canadian tourists and retirees where prices are on par with those up north, but it doesn't take much looking once on the ground to find extremely reasonable rents and real estate prices outside the tourist and "gringo" zones. (By the way, the Mexican peso has been trading at close to 18 pesos to the U.S. dollar for some time now, making this the most affordable time in recent memory to be spending dollars in Mexico.
Click here for full article
Comments
comments