After a half-century of waiting, passengers have finally set sail from Miami on an historic cruise to Cuba.
The Adonia's maiden voyage to Havana comes after a thaw in relations between Cuba and the US.
Carnival Corp's 704-passenger Adonia left Miami on Sunday May 1, at about 4:24pm local time, bound for Havana. The ship will also visit the ports of Cienfuegos and Santiago de Cuba along the way.
The cruise comes after Cuba loosened its policy banning Cuban-born people from arriving to the country by sea, a rule that threatened to stop the cruises from happening.
When it first announced the cruises, Carnival said it would bar Cuban-born passengers due to the government's policy. But the Cuban-American community in Miami complained and filed a discrimination lawsuit in response.
After that, the company said it would only sail to Cuba if the policy changed, which Cuba did on 22 April. Cuba-born passengers were aboard when the Adonia left port on Sunday, the company said.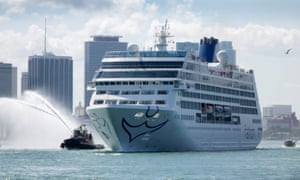 Carnival says the Adonia will cruise every other week from Miami to Cuba. Bookings will start at $1,800 USD per person and feature an array of cultural and educational activities, including Spanish lessons, Carnival's website says.
Seventy-three-year-old passenger Rick Schneider told The Sun-Sentinel that he waited 60 years for the chance to make the journey. He bought a Cuban flag for the occasion, which he waved at protesters who opposed the cruises.
The cruise is among the many changes in US-Cuban relations since a thaw between the old Cold War foes began in late 2014.
The Cuban government says the shift in policy removes prohibitions enacted when Cuban exiles were launching attacks by sea after the first Cuban revolution.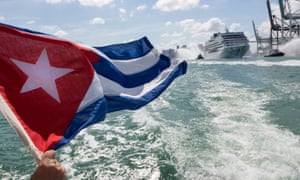 On Sunday, Arnold Donald, Carnival's president and CEO, said the company worked hard to make the cruises happen despite the challenges.
"Times of change often bring out emotions and clearly the histories here are very emotional for a number of people," he said.
Restarting the cruises was an important element of the Obama administration's bid to increase tourism to Cuba after the 2014 decision to restore diplomatic relations and move toward normalisation of ties.
Source. http://www.theguardian.com/
Comments
comments