Huffington Post collaborator, freelance writer, blogger, traveller and foodie, Sandra Shakespeare has spent much of her life traveling the planet, and on March 7th she came up with a list of her Top Ten places to visit in Mexico.
Mexico is incredibly rich in culture, vast landscapes, archaeological treasures, dramatic nature, food and of course that (in)famous Latino passion. There's a lot to see, however if you're traveling with a time limit you might as well see the very best Mexico has to offer.
1. Baja California Sur – Todos Santos & La Paz
One of Mexico's 83 "Pueblos Magicos" (government classified "magical towns"), Todos Santos lies on the coast about an hour's drive north of Cabo San Lucas. A cultural and artisanal village, it offers writers retreats and showcases colourful art and craft shops in its centre.
Off the coast of nearby city La Paz lies the uninhabited Isla Espíritu Santo. Boat trips allow you to visit this UNESCO protected animal lover's paradise. Home to an abundance of sea creatures like whale sharks, sea lions and stingrays, it also hosts one the worlds most beautiful beaches, Ensenada Grande.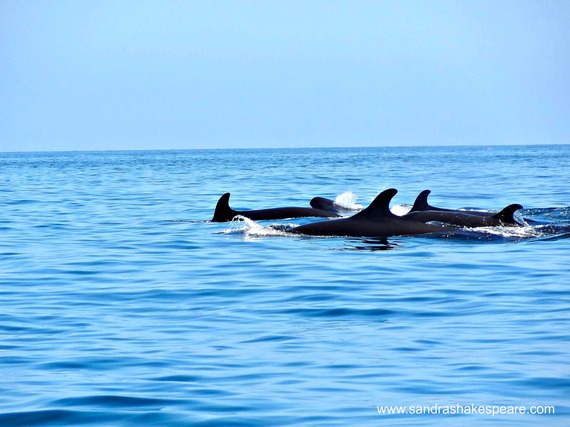 2. Copper Canyon
Longer and deeper than Arizona's Grand Canyon, the "Barrancas del Cobre" is made up of six copper-hued canyons. The scenic El Chepe train runs through the mountain home of the indigenous Tarahumara communities and provides several hop off points to explore the canyon. Find a cosy ranch to stay at and immerse yourself.
NB: Travel warnings are always in place for this part of Mexico. Stay off the roads at night and don't trek without a guide, however DO NOT discount this incredible part of Mexico.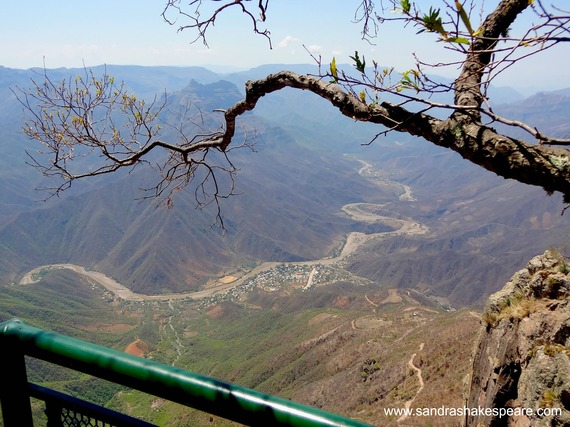 3. Mexico City
Love her or hate her, this city needs to be experienced. La Zona Rosa, La Condesa and Roma are the cities gay, bohemian and hipster areas, perfect for restaurants, bars and boutique shopping. Eat a street side taco, see Frida Kahlo's house in bohemian Coyoácan, and marvel at the city's historic centre around the Zócalo.
Do not miss the ruins of pre-Columbian Teotihuacan 30 miles north-east of the city. Mount the fully intact "Pyramid of the Sun" for a stunning bird's eye view over all that remains of the once bustling city.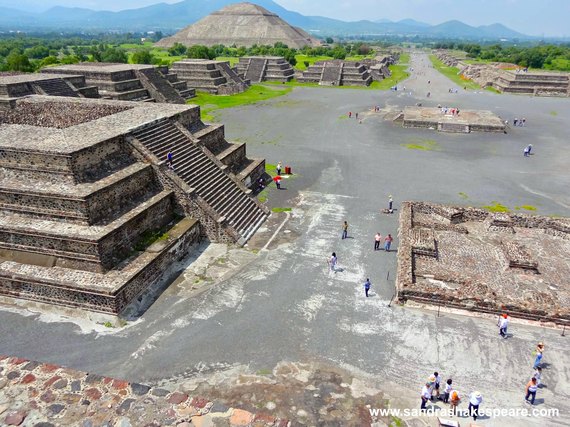 4. Guanajuato City
Colonial houses painted in vibrant colours cling to a mountainside in a narrow valley. UNESCO World Heritage status listed Guanajuato was once a silver mining town and is best explored by foot. A great place to buy beautiful arts and crafts and eat, drink and be merry for a few days.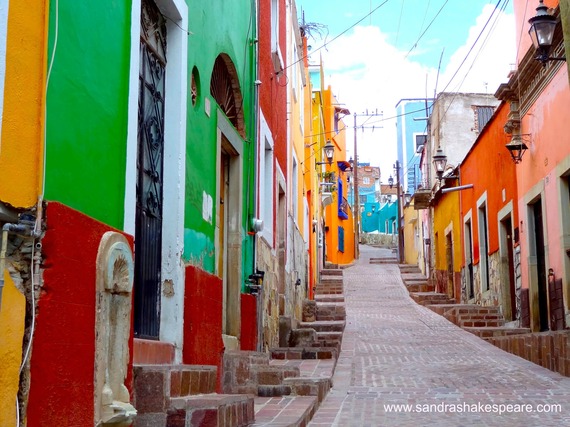 5. Oaxaca City
Oaxaca (say: Wa-Ha-Ca) city is the culinary centre of Mexico. Try one of seven types of mole or if you're game, "chapulines" (fried grasshoppers). Wash it down with a Oaxacan hot chocolate or if you prefer something stronger, Mezcal. Food is central to everything that happens here, so cafés, restaurants and street stalls sit between the colonial house lined streets. Visit nearby historic site Monte Albán and the villages along the way offering demonstrations in their crafts like basket & fabric weaving and wood work. On the way don't miss the calcified waterfall of Hierve el Agua.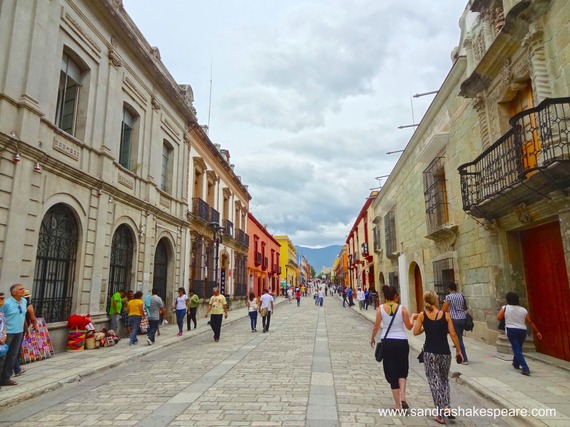 6. Oaxacan coast: Mazunte, San Agustinillo, Zipolite
Mazunte is a beachy village on Oaxaca's south coast. Home to the National Mexican Turtle Centre, it's a great place to observe turtle breeding, see whales, dolphins and manta rays. Put your feet up and relax in one of the many eco hotels hugging the coastline.
Neighbouring and quaint San Agustinillo offers just a handful of small beachside cafés and accommodation options. For a completely alternative and rustic experience, head to nearby Zipolite where fire twirlers and makeshift beachside bars are the way of life. The beach town is an old hippie settlement that has caught on with free thinking tourists. It feels miles away from any type of civilisation. You can come here anytime you like, but you might never leave…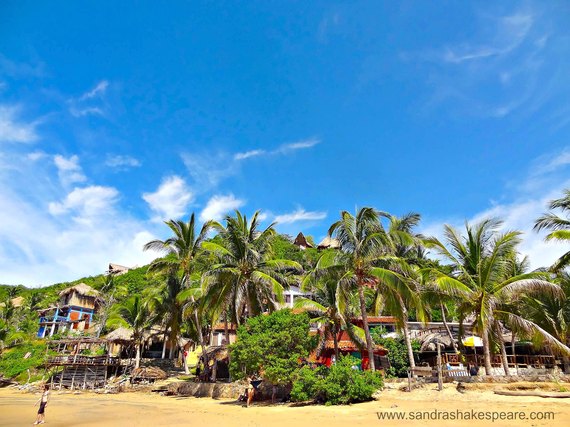 7. Palenque and the jungle of Chiapas
One of Mexico's greatest historic sites is Palenque, a must for history fanatics. Located deep in the Mexican jungle you can explore it for a day or three if you dare to go deeper. An adjacent museum showcases many artefacts from the site. Palenque town is 10 minutes drive away and has many accommodation options. If you prefer a "hippy commune" experience, try El Panchan only 5 minutes drive to the ruins. Accommodations here are rustic and built directly in the jungle.
8. Valladolid, Yucatan
Another "Pueblo Magico," the Spanish colonial influence in this charming town is strong with colourful houses lining the cobbled streets. It's proximity to popular tourist site Chichen Itza also make this an attractive spot to stay. The Yucatan peninsula is well known for its spectacular sinkholes or "cenotes", which make for very fairytale-ish swimming opportunities. Valladolid has three within biking distance from it's centre (Dzitnup, Xkeken, Suytun).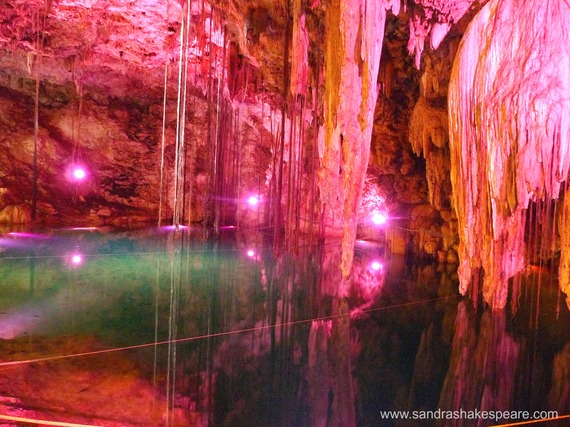 9. Holbox Island, Quintana Roo
This little hideaway is located 95 miles north of Cancun and a 30 minute ferry ride from the mainland across a shallow lagoon. With no roads and no cars you won't need more than swimwear, a sarong, a pair of sunglasses and a hat. Choose a boutique cabana on the beachfront or go for lower budget options towards the centre of the island.
Want lunch? Head to a little palapa (thatched roof huts) on the beach, order a cold beer and fresh ceviche on plastic chairs with your feet in the sand.
June to September is Whale Shark season. An intense density of plankton in the water where the gulf of Mexico meets the Caribbean attracts hundreds of the creatures. Fishing, snorkelling, kiteboarding and bird watching are also options for those that really can't resist the deck chairs calling.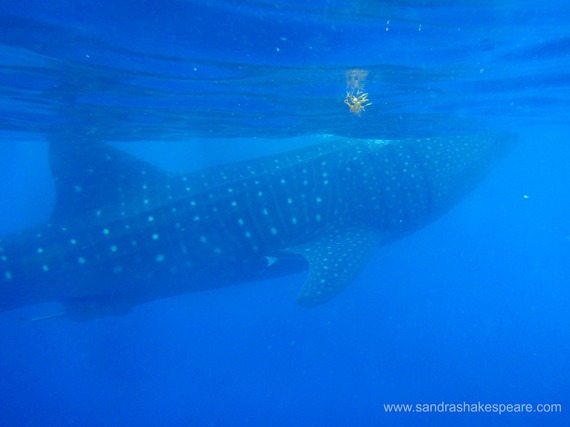 10. Tulum, Quintana Roo
Mexico's most scenically located ruins are perfectly placed on the beach front of Tulum's Caribbean blue waters. Boutique style accommodations adjacent to water make it a perfect place to unwind and relax. You can spend your afternoons with fish tacos and cerveza (beer), or dine on world class cuisine and sip on cocktails. Either way, the sunsets are spectacular.
Buen viaje!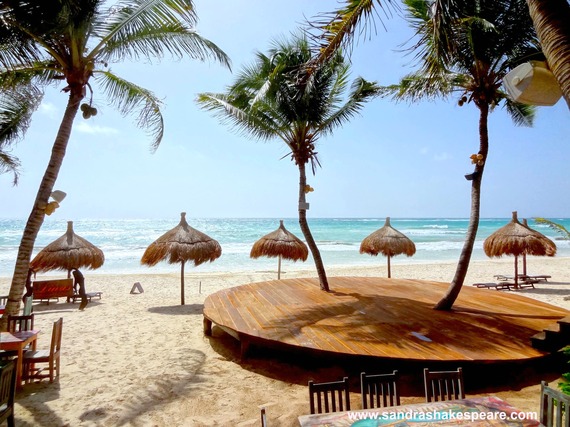 By Sandra Shakespeare for The Huffington Post
Sandra Shakespeare is a freelance writer and blogger, a traveller and a foodie.
She blogs at www.sandrashakespeare.com
Source: http://www.huffingtonpost.com/sandra-shakespeare/
Comments
comments