Prior to his visit to Mexico, Pope Francis will meet Patriarch Kirill of the Russian Orthodox church in Cuba, in what the Vatican announced as the first such encounter of its kind in history.
The pope will arrive in Havana on Friday February 12 and be greeted by Cuba's president, Raul Castro, before holding a private meeting with Kirill. It will be the first time a pope has met a Russian patriarch and shows a significant warming of relations between the two churches since they split almost 1,000 years ago.
"Coming after two years of diplomatic talks, the event was of "extraordinary importance"," Federico Lombardi, the Vatican's chief spokesman, said.
The meeting will take place in a room at José Martí international airport and last almost two hours, a considerable length of time given that the pontiff usually meets world leaders for less than an hour.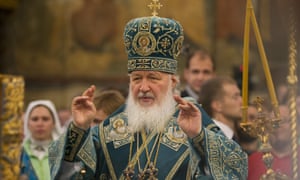 The pair will then sign a joint declaration in Russian and Italian, the details of which have not been made public, before exchanging gifts and making brief statements. There has been speculation that the meeting would lead to a papal visit to Russia, although the Vatican would not confirm such plans were in motion.
Lombardi said Cuba was a "neutral place" for the meeting, convenient for the two religious leaders. Kirill will be in Cuba on an official visit, while Francis will stop on his way to a planned visit to Mexico. Kirill had refused to meet in Europe due to its "grave history of divisions and conflicts between Christians," his spokesman said.
The churches split during the "great schism" of 1054 and have remained estranged over a host of issues, including the primacy of the pope and Russian Orthodox accusations that the Catholic church is poaching converts in Russia.
The Russian Orthodox church's spokesman, the Metropolitan Hilarion of Volokolamsk, said discussions in Havana would focus on persecution of Christians.
"The situation as it has developed today in the Middle East, in North and Central Africa and in some other regions, in which extremists are perpetrating a real genocide of the Christian population, has required urgent measures and closer cooperation between Christian churches," he told journalists.
The metropolitan said it was necessary to sweep differences aside, although added there was a "never-healing" wound in alleged "anti-Russian" slogans attributed to the Ukrainian Greek Catholic church.
Hilarion said long-standing differences between the churches remained, most notably a row over the status of the Uniate church in Ukraine.
---
In the end, Moscow and Rome are generally improving their relations. Rather than hold an ecumenical meeting, they are going to renew their relations with a common commitment to help persecuted Christians.
---
IN THE 1990S, AS THE CONSTRAINTS OF THE SOVIET ATHEIST STATE CRUMBLED AND RUSSIA WAS IN A SEARCH OF A NEW IDENTITY, THE CHURCH ENJOYED TREMENDOUS GROWTH.
---
In much of the world, Friday's historic meeting between Pope Francis and Patriarch Kirill of Moscow and All Russia in Havana, Cuba, will be hailed as a breakthrough. Attitudes are more mixed, however, in Ukraine, long the front line of tensions between Catholics and the Russian Orthodox.
---
A joint statement released in January said the meeting "will mark an important stage in relations between the two churches. The Holy See and the Moscow Patriarchate hope that it will also be a sign of hope for all people of good will. They invite all Christians to pray fervently for God to bless this meeting, that it may bear good fruits."
Francis's arrival in Havana will come just five months after the pontiff last visited Cuba, before travelling onwards to the US. Francis was credited with brokering the December 2014 deal which saw relations resume between the two countries after more than 50 years of a diplomatic standoff.
Source: http://www.theguardian.com/