On April 24th, 2015 authors Suzan Haskins and Dan Prescher from International Living,  published an article titled: "Why Is Mexico Such A Popular Retirement Destination?" on The Huffington Post. Check out this piece, and you will find out why you need to put Mexico on your list for possible retirement spots.
If you've ever been to Mexico, you've probably visited some of its beautiful beaches.
But there's a lot more to Mexico than beaches, and if you've never been there or if you are afraid to visit for one reason or another, you are missing out.
Sea of Cortez, Mexico
Mexico is one of the biggest and most diverse countries around. There really is something for everyone … lovely, temperate-climate mountain towns, a vibrant Renaissance-like capital city, rainforests and farmlands and yes, those absolutely gorgeous beaches.
Today's Mexico is not only amazingly diverse and exotic, it's also far safer than the media would have you believe. And we won't belabor this point because there is simply no way to convince the naysayers.
The truth is that there are plenty of us who love Mexico. It's a top destination for U.S. and Canadian tourists. Lots of international conferences are held in its many welcoming cities and resort towns.
Mexico has also been a top expat destination for more than 60 years. We've lived here ourselves over the years, in the Lake Chapala, San Miguel de Allende, and Mérida.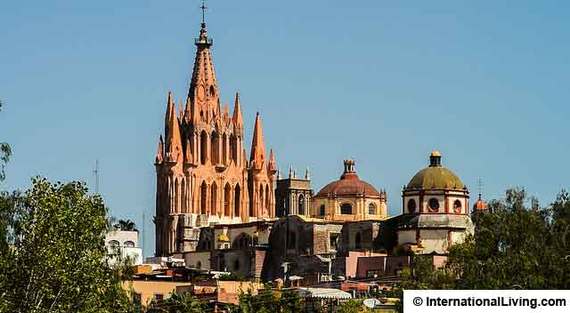 San Miguel de Allende, Mexico
Today, more U.S. and Canadian expats live in Mexico than anyplace else in the world — as many as a million of them, it's said. There are many reasons for that, including the vibrant culture, an affordable
cost of living
and excellent healthcare.
Expats in Mexico know that this country is an easy place to live. The climate is great, it's close to home (you can easily drive to Mexico from the U.S. and Canada) and it is, simply, convenient. You can get fast Internet and see first-run films in modern cineplexes — in English. You can shop at big-box stores and eat at chain restaurants like Chili's, Applebee's, Burger King, and McDonald's if you want to.
But with Mexico's culinary reputation, it's doubtful you'll care much about chain restaurants when you live in Mexico, where you'll find some of the world's tastiest and most exotic foods. Chiles, chocolate, vanilla — all these and more come from Mexico. And you'll find regional cuisines here as varied as the country itself…
Close to the U.S. border, you'll find many Arizona residents own holiday and retirement homes in the Sea of Cortez seaside town of Puerto Peñasco, also known as Rocky Point.
Baja Norte from Tijuana to Ensenada is also very popular. And with new border crossing lanes recently opened at the San Ysidro crossing, getting back and forth to San Diego is now faster and easier than ever before. It's so easy, in fact, that some expats in this area commute daily, working in the U.S. and living in Mexico.
Further south, in Baja Sur, popular destinations include the popular Los Cabos area and the resort town of Cabo San Lucas, as well as La Paz, Todos Santos, Loreto, and more.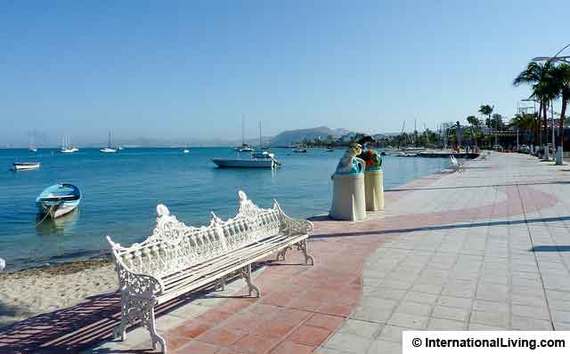 La Paz, Mexico
Lake Chapala
, in central Mexico, is often called the world's largest foreign retirement community, with up to 16,000 or more U.S. and Canadian retirees in residence, depending on the season.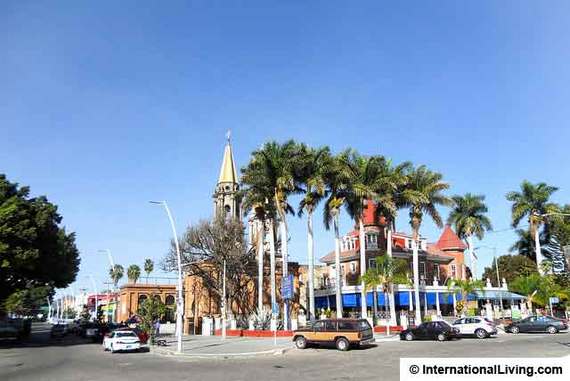 Lake Chapala, Mexico
The large expat community means you'll have a built-in support network as well as access to all the familiar products and brands from home. The 30-mile long freshwater lake is the largest in Mexico and provides cool breezes for this area, considered by many to have the best weather in the world. Being just an hour south of Mexico's second-largest city of Guadalajara, internationally known for its teaching hospitals, you can also count on world-class
healthcare
.
Another popular expat destination, San Miguel de Allende is a 500-year-old town of about 140,000 people that sits at an elevation of about 6,000 feet in the Sierra Madre mountains right in the center of Mexico.
Its latitude gives it the perfect climate … never too hot, never too cold. No heat or air conditioning needed. San Miguel was recently designated as a World Heritage city and Conde Nast recently named it the world's #1 most livable city. It's not hard to understand why. Perfect weather, beauty on every corner, and it's a town that thrives on culture. Art, theater, music, gourmet food, and more … you'll find it here, as well as a large expat community of as many as 10,000.
About 90 minutes from San Miguel de Allende is the city of Guanajuato, also a World Heritage city and the capital of the state by the same name.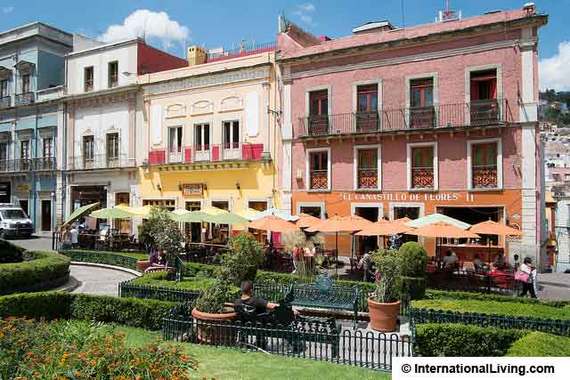 Guanajuato, Mexico
Guanajuato is a university town and has a fun, youthful feel to it. It's known for its cultural activities. Every fall, the International Cervantino Festival is held here and brings performers from around the world. But you can find an abundance of art, theater, live music and more in Guanajuato any day of the week. Still, this city remains largely undiscovered by expats — only about a thousand or so call Guanajuato home.
Mérida, where we lived for four years, is one of our favorite cities in Mexico.
It's a major city of almost a million people, the capital of Mexico's Yucatan state, and is often referred to as the safest city in Mexico. It offers a lively local culture, an interesting and friendly expat community, and plenty of local amenities such as shopping, restaurants, health clinics, and hospitals. The Yucatecan architecture is French, Spanish and Caribbean-influenced, unique and inviting…
Merida, Mexico
If you're looking for convenience, and a quality lifestyle, gorgeous
Puerto Vallarta
, on the Pacific Coast and the huge Bay of Banderas, is your place. You'll find everything you might want here, including direct flight connections to many destinations in the U.S. and Canada.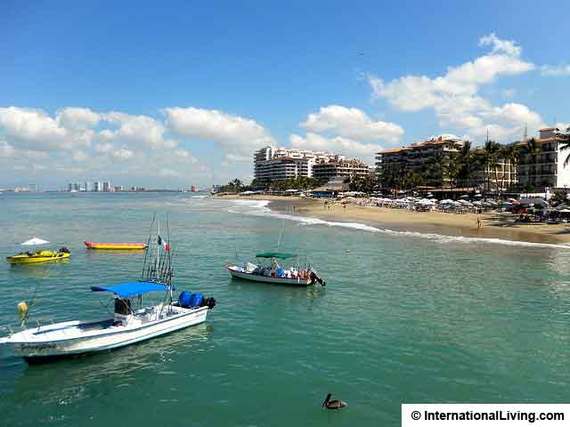 Puerto Vallarta, Mexico
And if you're not a fan of big cities, head north to small idyllic beach towns like 
Sayulita
, where the laid-back lifestyle can't be beat. You'll find a good number of foreign residents all along this coast, called the
Costa Nayarit.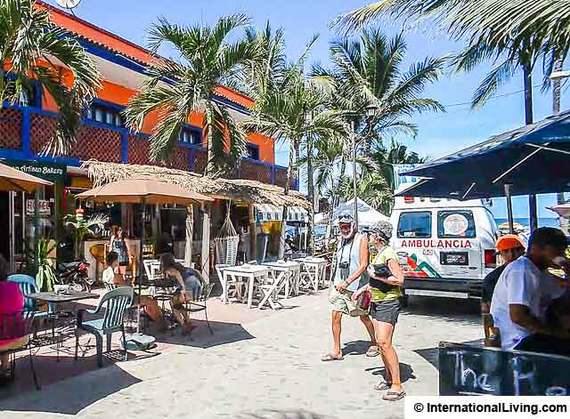 Sayulita, Mexico
The
Riviera Maya
, on Mexico's Caribbean Coast, is very popular — and the beaches are among the most beautiful in the world.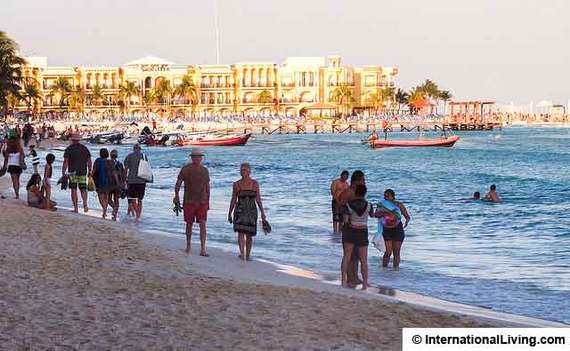 Playa del Carmen, Mexico
Cancun
is a huge tourist destination. And, increasingly, so are
Playa del Carmen 
and
Tulum
. But plenty of expats live on the Riviera Maya full-time. Cancun and Playa del Carmen, especially, offer shopping, cinemas, major hospitals, and other amenities. And Cancun has the international airport — every airline flies to Cancun.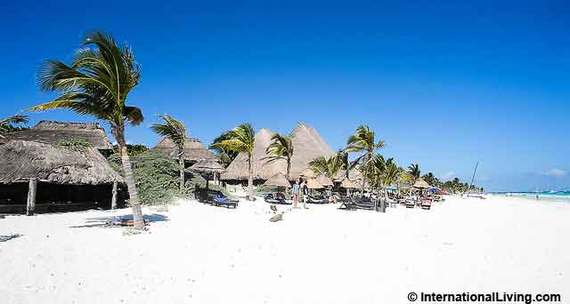 Tulum, Mexico
The truth is that Mexico offers an endless number of places where you might want to live, and we've only scratched the surface here. If you're looking for an overseas retirement destination that's conveniently close to home, and that offers a high quality of life, a rich culture, and a relaxed atmosphere … put Mexico on your list.
Source: http://www.huffingtonpost.com
Comments
comments