The Pueblos Mágicos (Magic Villages), is a select group of Mexican villages whose cultural, historical or natural treasures have been deemed, well, "magical".
They transport travelers to a realm of colonial churches, surrealist gardens, virgin beaches, and mountaintop sanctuaries, far from the all-inclusive resorts and cheap fruity cocktails. This is the Mexico you've always wanted to discover.
There are dozens of pueblos mágicos throughout Mexico, so we've gone to the community of travelers at minube.net to find their tips and suggestions about the best of these magical villages. From sleepy surfer towns to churches built on ancient pyramids, here are 15 magical villages you can't miss when you visit Mexico.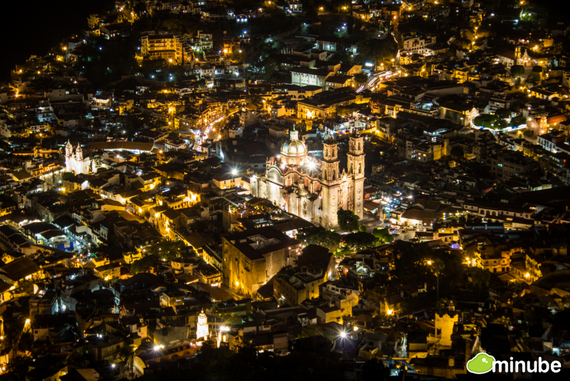 1.) Taxco de Alarcón – Although the colonial town of Taxco forms one third of the "Triangle of the Sun" tourist route, it isn't known for beaches. It's famous for silver mining and visitors can still find high-quality (and relatively cheap) silver jewelry in the city markets. So, explore the silver markets in the morning and then head down a dreamy cobblestone street for a spicy bowl of posole and a cool berta (an addictive tequila and honey cocktail) in the afternoon. (Photo by Daniel Carranza)
——————————————-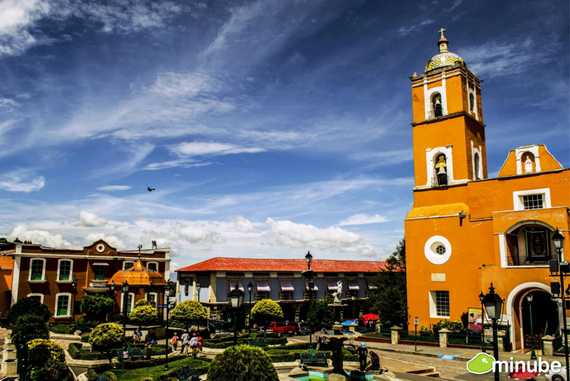 2.) Real del Monte – Real del Monte offers a wealth of history and adventure to those who venture off the tourist trail. The surrounding hills are perfect for hiking, rock-climbing, and ATV rides, but the more culturally-inclined will be drawn to the colonial downtown full of colorful churches and fountains. Oddly, Real del Monte also produces pastes, a treat more commonly associated with English teas than rural Mexico. There's even a Paste Festival every October! (Photo by Fernando Macias)
——————————————-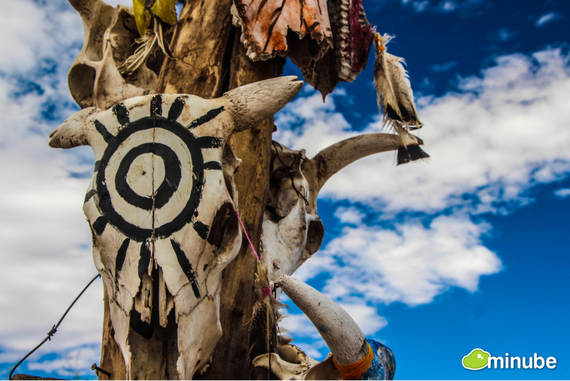 3.) Mapimí – The village of Mapimí in Durango is indeed magical, perhaps even supernatural. Mapimí grew in fame thanks to the Santa Rita mines, only 15 miles from the city. The surrounding area is a protected reserve with rich plant-life and caves, but there's also a neat ghost town to explore and the famous Silent Zone, an area of alleged radio silence that's associated with bizarre phenomena and UFO Sightings. (Photo by Diana P.M. Flores)
——————————————-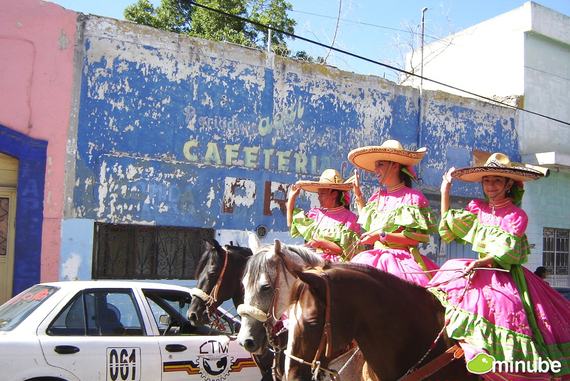 4.) Parras de la Fuente – In the semi-desert of Coahuila, you'll suddenly begin to see lush vineyards and walnut groves: this is Parras de la Fuente. Founded in 1598, this village is one of the earliest wine-making areas in the Americas and you can taste the surprisingly smooth wines at Casa Madero, the region's top remaining vineyard. Also, don't miss a trip to the Santo Madero Chapel high upon the rocks where you'll enjoy unbeatable views of the valley. (Photo by Javier Carrera)
——————————————-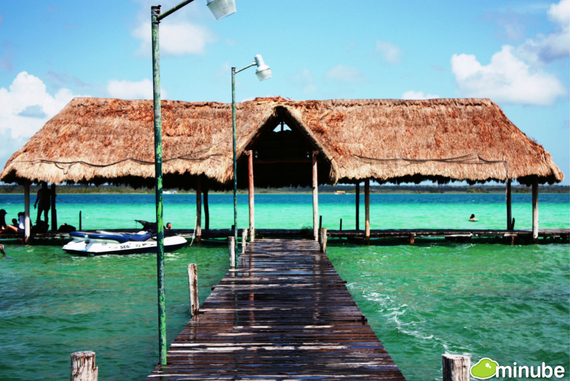 5.) Bacalar – Originally a Mayan city, Bacalar underwent Spanish dominance, pirate raids, and local rebellions before settling into the quiet coastal village we see today. It's located on the banks of the Bacalar Lagoon, a natural wonder whose famously clear waters are fed by the underground rivers running throughout Yucatan. It's surrounded by bungalows and campsites and is perfect for diving, snorkeling, or just plain relaxing. (Photo by Addy Vazquez)
——————————————-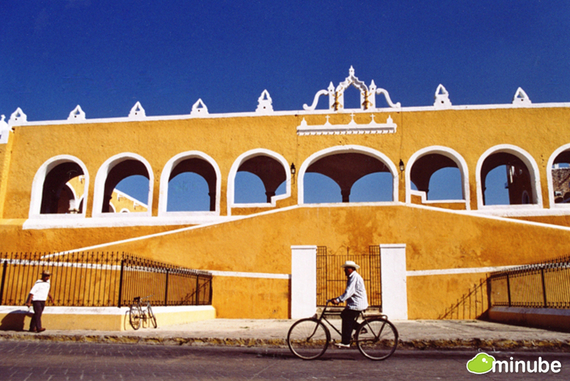 6.) Izamal – Time seems to stand still in Izamal. The Convent of San Antonio de Padua and its yellow arches create patches of shade for playing children and men ride gently by on horse-carts. There are Mayan ruins nearby, including the temple of the sun god Kinich-Kakmó, and some say that the city's hills are remnants of ancient pyramids. If you want to breathe and unwind far from the Yucatan tourist craze, Izamal might just be the place. (Photo by Gerard Decq).
——————————————-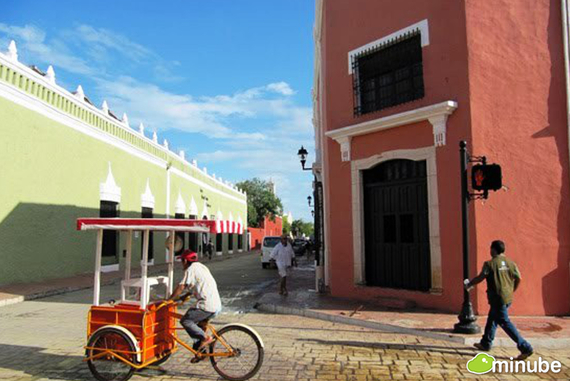 7.) Valladolid – Historic Valladolid offers an enchanting mix of colonial homes, Mayan ruins, and outdoor adventures. The stars of this 16th-century town are definitely the Convent of San Bernardino de Siena and the stunning Cathedral of San Gervasio, but you'll find the ruins of Ek Balam ("Black Jaguar") just out of town and the whole zone is full of cenotes, underground caverns perfect for a quick swim or even scuba diving. (Photo by Diariodeabordo)
——————————————-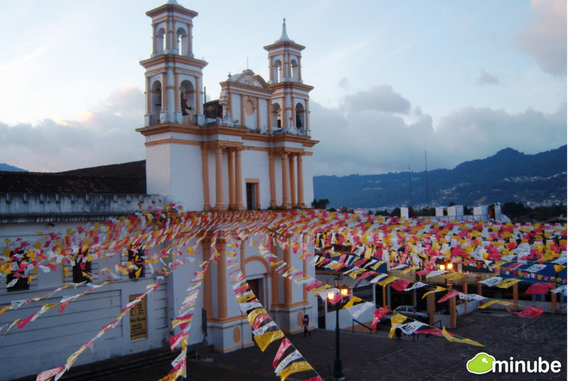 8.) San Cristobal de las Casas – If you found yourself among the narrow streets and flowery balconies of San Cristobal de las Casas, you'd swear you were still in the 18th century. While life in this small town has since changed, the cobblestones and colonial churches remain the same. Make sure to rent a horses and ride to nearby San Juan Chamulas for it's market featuring colorful local handicrafts and tasty local treats like saffron tamales. (Photo by Daniela Villarreal)
——————————————-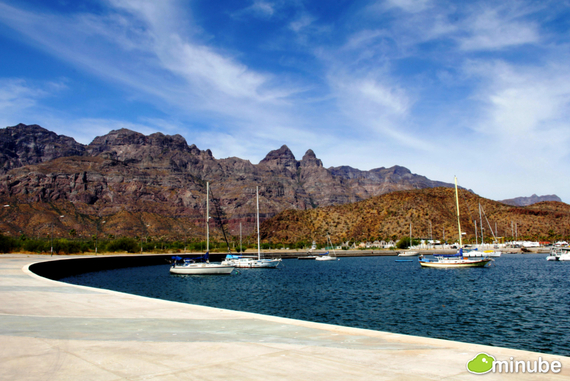 9.) Loreto – Loreto seems to have it all: historic Spanish missions, great beaches, virbant marine life, and even cave paintings! With the construction of an international airport, Loreto has become a hotspot with Americans looking to do some fishing, hit the beach, or explore the early stretches of the Camino Real. If you're headed to Baja California Sur, Loreto is an amazing chance at both authentic local culture and pure, unspoiled sand. (Photo by Maricela L. Cepeda)
——————————————-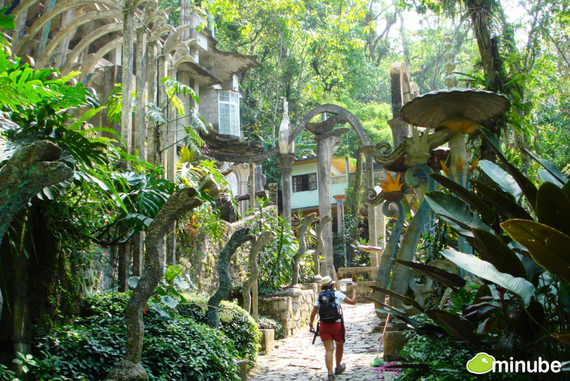 10.) Xilitla – The small village of Xilitla in the San Luis Potosi district is home to the Garden of Eden, or at least British artist Edward James's version of it. His "Pozas" is a garden full of waterfalls and ferny vegetation interspersed with surreal sculptures which create a veritable wonderland. Did we mention his house? It has mazes, staircases to nowhere, flowery bridges and all kinds of surreal tropical mayhem. Try to visit in August when the Coffee Festival is celebrated. (Photo by Diana P.M. Flores)
——————————————-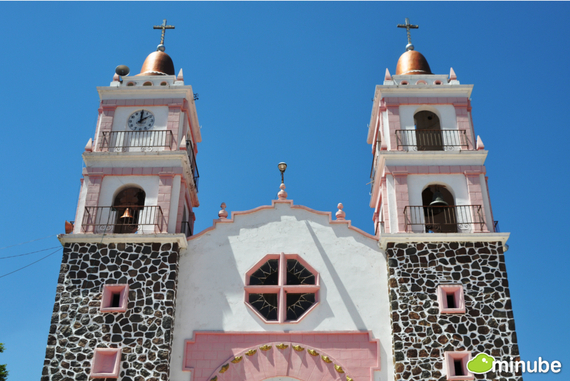 11.) Valle de Bravo – A typical day in Valle de Bravo goes something like this: wake up to a savory chorizo quesadilla and head out to the lake to windsurf or perhaps rent a fishing boat to catch your lunch. Then, you can explore the hiking trails and majestic viewpoints or the several historic churches like the Temple of Santa María Ahuacatlán and it's famous Black Christ. No wonder it's a popular weekend escape for people in Mexico City! (Photo by Maria Pedrajas)
——————————————-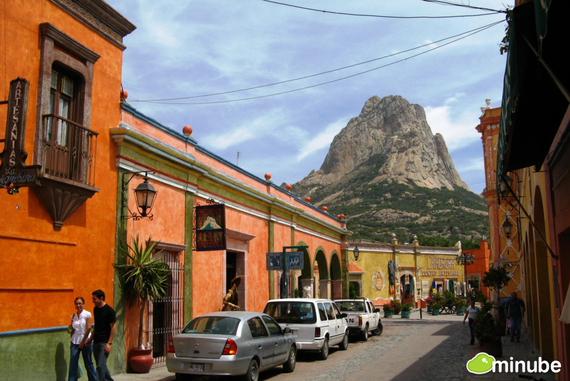 12.) Bernal – Bernal is your typical small and colorful colonial village (pop. 3000), but it stands at the foot of one of Mexico's most special sites: the Peña de Bernal. The Peña is the world's second-largest monolith and it stands at the end of a valley considered sacred by the Chichimeca people. Obviously, it's a hit among rock climbers, but if your an indoor type, Bernal is also famous for gorditas, corn and nopal tortillas stuffed with savory meat, cheese, and tender veggies. (Photo by Reysar Davila)
——————————————-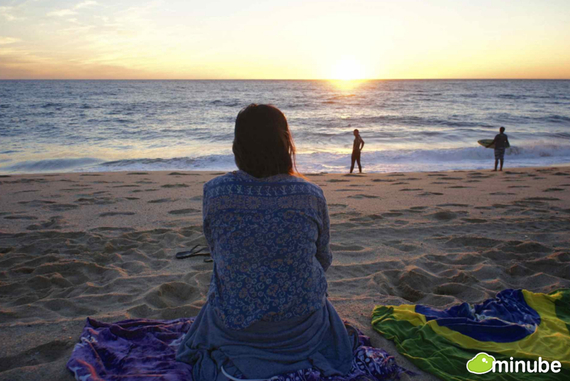 13.) Todos Santos – We've been through a lot of history, ruins, churches, and markets, but what about surfing? This unassuming village founded in 1723 has gradually become a surfing Mecca in Baja California Sur thanks to it's pristine beaches, strong currents, and generally laid-back beachy lifestyle. It's also an oasis for fruit growers and produces large quantities of fresh papayas, mangoes, and avocados. Still wondering why it's so popular among surfers? (Photo by Andrea Tosatto)
——————————————-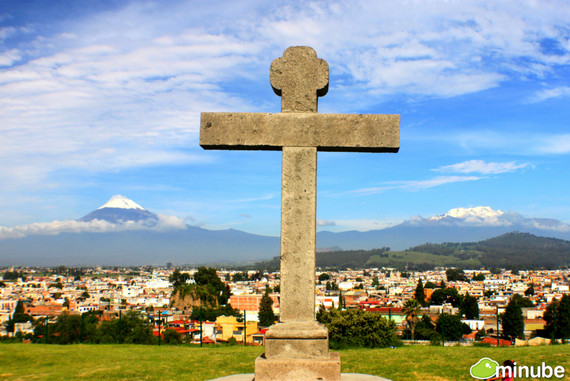 14.) San Pedro Cholula – San Pedro Cholula has an unmatched historical and architectural treasure. Aside from its 365 colonial-era churches (Hernán Cortés supposedly built one for every day of the year), it also stands on the ancient Mesoamerican city of Cholula. Some ruins remain exposed though the vast majority are buried under the city streets. In fact, the gorgeously ornate Sanctuary actually happens to stand at the top of, what else, an ancient pyramid. (Migueal A. Cristiani)
——————————————-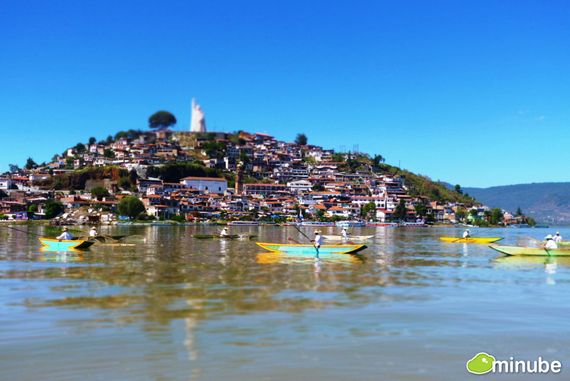 15.) Patzcuaro – Finally, if you're really looking for the authentic heart of Mexico, head to Patzuaro. It's miles off the tourist beat, and it's a full of colorful traditions (many of them pre-Columbian), affordable bed and breakfasts, and some seriously stunning homemade cuisine. It's near a lake where you can fish with the locals or lazily sap up the sun, and of course there are also a few small pyramids in nearby Huiatzio. What else could you want? (Photo by Carolina Ayala).
Source: http://www.huffingtonpost.com/2010/06/22/magic-towns-mexico-to-pre_n_620873.html
Comments
comments